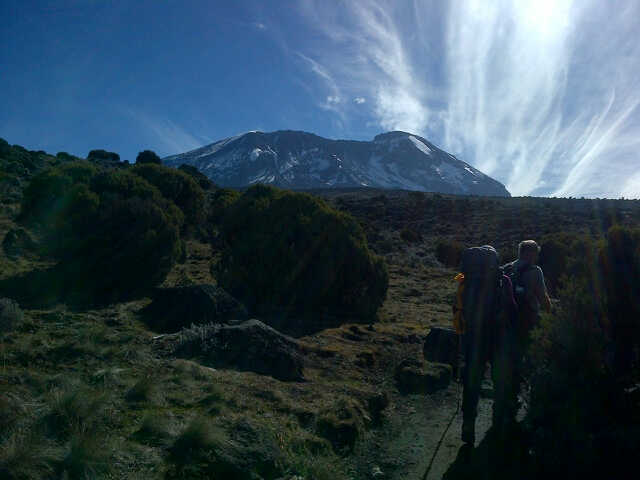 What an amazingly perfect day!!!  We left at 8:15 and hiked for over 9 hours.  We went up to over 15000 feet, and then descended to sleep at about 13250 feet.  Our group decided to go all the way to the Lava Tower which is a detour that takes you higher than required.  All 13 of us made it successfully.  I am happy to say that my head and tummy feel great.  The effects of high altitude have not bothered me yet.  I do get dizzy any time I change from sit to stand – but I do not care :-).
We continue to receive donations to this wonderful Outward Bound worthy charity – thank you all!
Tomorrow morning we attempt the Barraco Wall.  2.5 more sleeps until Summit.  Our wonderful Chagga guide said that I did so well today, summit will be ok!  Thanks to all for the encouragement!!!