Travelling to Africa and climbing Mt. Kilimanjaro has always been on my bucket list.  The company I work for, Closing the Gap Healthcare Group, partnered with Outward Bound Canada (OBC) as a way to give back to the community, and their own staff.  They secured a position on OBC's January 2014 Kilimanjaro Expedition and pledged to help fund the participant portion of the trip.   To select one staff member to sponsor, they held a contest where employees submitted a 2-minute application video.  My video, highlighting the three reasons why I should be selected, was judged as the winner!
About Kristen Baumann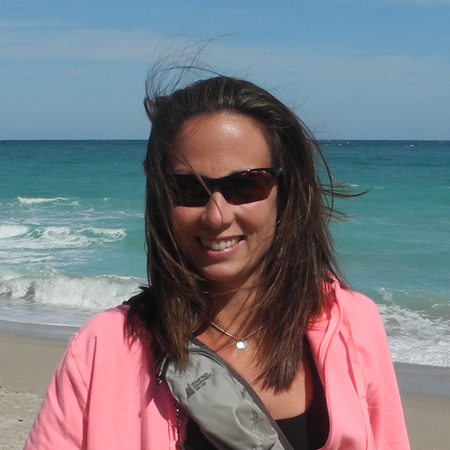 Kristen was born and raised in Midland, Ontario and is a fifth generation Midland resident. Her forefathers were ship-builders for 17 generations and founded the ship building industry in Midland in 1880. She now lives in Midland with her husband Markus and their two girls, Taylor (9) and Cameron (6). They enjoy boating and camping from this gateway to the 30,000 islands of Georgian Bay.
Kristen is a physiotherapist and practiced as a clinician since 1998. In 2012, she transitioned to her current role of Client Services Supervisor for Closing the Gap Healthcare Group.
About Outward Bound Canada

Outward Bound Canada is a not-for-profit, charitable, educational organization.
Women of Courage
Outward Bound Canada operates its Women of Courage program to support women who have experienced violence, domestic or otherwise. The first Women of Courage (WOC) course ran in 1988 and the program has been expanding ever since. The course themes of establishing a trusting and supportive community, building upon self-esteem, reconnecting with the body and practicing safe boundaries are aligned with the specific population and the OBC Core Values of Compassion, Integrity, Mastery, Responsibility, Inclusion and Diversity. Few programs in Canada provide women an opportunity to renew their sense of personal authority and capacity in the way an Outward Bound course does.
About Closing the Gap Healthcare Group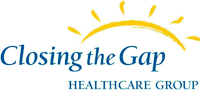 Closing the Gap Healthcare Group is an award-winning Canadian organization that provides community-based rehabilitation therapy, nursing, and personal support services of an exceptionally high quality. Over 800 workforce members provide services in homes, schools, long-term care homes, hospitals and clinics.