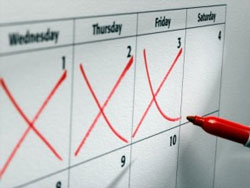 I first learned about the opportunity of this adventure in November, 2012.  I submitted my application video in April, 2013.  It became a reality that I will be going to Tanzania in May, 2013.  It seemed like a long way away…..
Two months from today – I start my adventure.
The reality is setting in.  I feel like the majority of my preparations are falling into place – medical, fund raising, fitness training, gear, etc.  However, the thought of being away from my family for 12 days is not getting any easier.